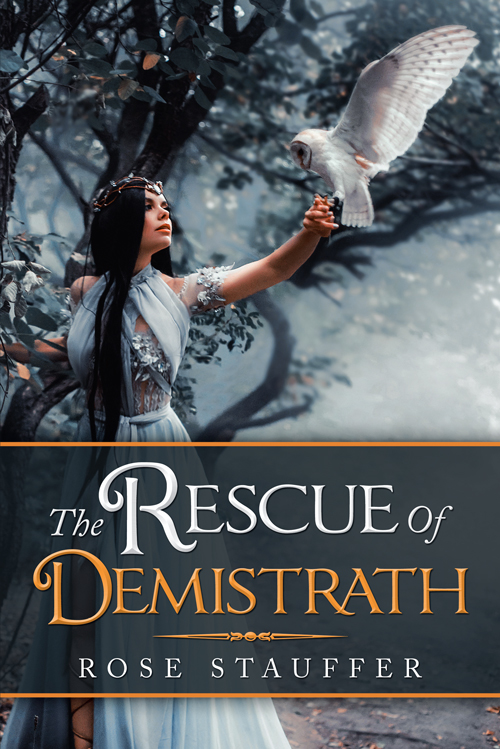 Hearing a cry for help coming from the woods on the estate one day, Eva and Ms. Bernadette tumble into another realm called Demistrath, a familiar place and people to Bernadette, but totally new to Eva, who comes along to assist her 70-year-old boss.
Eva tries to make sense of this new realm and how Ms. Bernadette was connected to it in the past, but soon learns it is Eva herself who is the person of interest to the druids, dwarves, elves, fairies and witches that inhabit Demistrath.
Traveling between realms, dimensions, continents and worlds, Eva is drawn into a destiny she must embrace or return to her ordinary life in Virginia.
READ AN EXCERPT ORDER A COPY NOW
In The Rescue of Demistrath, we follow Eva Mason's innocent initiation into a magical realm in a parallel dimension, full of a cast of characters struggling to hold on to their history and culture when their queen suddenly dies without naming an heir. Eva joins forces with her new friends, leaving behind her life in the human world of Virginia, and she is drawn deeper into her destiny with Demistrath. In the second book of the story, Bloodline, we continue with Eva into the new role she must take on and how she is helped and hindered by the Elemental Council. Eva finds love, betrayal, danger, and new magical skills as she unravels the truth of her bloodline both past and present.
READ AN EXCERPT ORDER A COPY NOW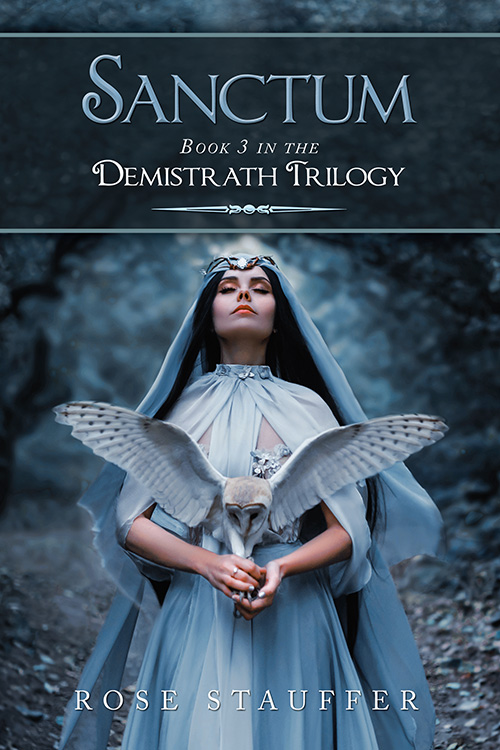 In Sanctum, Eva and Lurien lead the way to find and destroy this insidious enemy, hoping to restore Demistrath to its safe and idyllic way of life. New portals take them through a maze of interdimensional travels and places where they meet allies and friends they didn't know they had. The final portal reveals dark sorcery but also shows them how galactic protection and love is on their side.