Hello curious reader, and welcome to my first blog post about my first book!  I'm glad you are here.  I hope you have read, or will read, or want to read book 1 of my Triple Goddess Trilogy.  (I know that's a mouthful, just like the choice of the word Demistrath! – more about all that later).  As I was writing this first book, it soon occurred to me the story would need to go on in additional books, at the very least a trilogy, which are popular in this genre, so more books are coming.  But I've always like things in threes.  And it made sense to follow Eva through the three life phases of a woman's journey:  Maiden, Mother, Crone.    The Rescue of Demistrath is the Maiden book, and Bloodline will be the Mother book, and Inspiritus is the Crone book.  We will follow Eva through these phases of her life.
This whole year has been a whirlwind of changes for my spouse and I.  After living in Florida for 13 years, an unexpected job change for Leslie opened up a window to move to Colorado.  The Gulf Coast of Florida was supposed to be my forever home.   In a burst of bravery, back in January, before I knew we were going to uproot and move to Colorado, I initiated the self publishing process with Xlibris.  I had been writing my book over the past two years, simply as a creative and loving project for my own amusement and joy.  I was a complete novice about self-publishing, and the learning curve was steep, but I decided to step out on a limb and just launch this book out into the great wide open. Xlibris was enthusiastic about the book, so that helped my decision.  I took out a loan to underwrite the publishing and marketing.  When the opportunity to move to Colorado appeared in the horizon, the daunting tasks of sorting and packing our home, getting it ready to sell, then having the pandemic take over the world in March and April, in the midst of me trying to arrange a job transfer.  But by the goddess, I still managed to write!
So this book was incubated in stillness and love, but birthed in turmoil and upheaval.  I had been developing my own enhanced spiritual practice of mindfulness, magic and intuition, thank goodness, and it was strengthened by the research I did for the book and falling back in love with a connection to the deeper meanings in life, an optimistic world view, a belief in a higher  purpose "on earth as it is in heaven".  These early months of 2020 allowed me to test, refine, reconsider, have faith, strength and courage to keep going, and to FACE MY FEARS!  Yikes.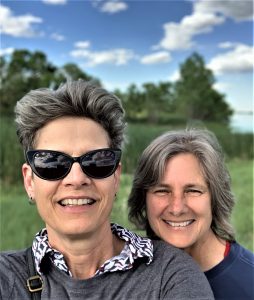 So here I am in June, 2020, all moved to Colorado and living in a small rental apartment outside Denver, with my wife and our senior black cat Aristotle.  I'm happy to say I have had some time to breathe after the busy first half of the year, and I'm deep into the writing of book 2.  And by surprise, my daughter Chelsea, who lives in Hawaii, read my first book and decided to be my editor! She had so many good ideas, observations and caught so many little unfinished loose ends, my book was delayed by another month to fix things.  I am forever grateful to my family for their love and support.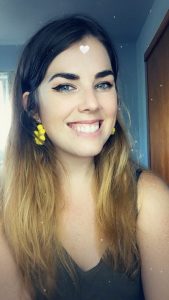 My goal is to get book 2 published and on the market by Thanksgiving 2020, in time for Christmas.  There, I said it out loud, here, in writing.  Game on!